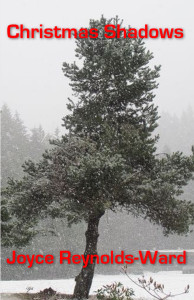 Now free on Amazon for Kindle.
http://www.amazon.com/dp/B00RDLBSBE
For the first time in years, Diana Landreth is looking forward to a quiet Christmas at home with her family. Or can she? Her mother, a leader in the new Third Force government, has become strangely uncommunicative. The random, disruptive attacks by rogue war machines on cities worldwide may call both Diana and her husband, Will, out to capture the machines. Then Diana learns that her mother's ex-lover may be involved in the mechanisms that created the Disruptions.
It's going to be one heck of a Christmas Eve dinner.