Welcome to Peak Amygdala!  Here you'll find the latest publication information and availability of THE NETWALK SEQUENCE, as well as links to my other writing and notes from my studies about neuroscience and education.  This is a site in process, so keep coming back…there'll be more!
Want to keep up with my latest writing news? Please subscribe to my newsletter here. Generally comes out around the end of the month.
NEWEST AND EXCITING…..

COMING OUT IN FALL 2020–THE MARTINIERE LEGACY TRILOGY–INHERITANCE, ASCENDANT, REALIZATION
HIGH TECH AG DOESN'T GET RID OF THE BS
Ruby Barkley and Gabriel Martiniere Ramirez struggle to gain control of his family company, the Martiniere Group, while developing and promoting a line of agriculture biobots. Can they succeed…and at what cost?
Release dates at two week intervals, starting in late October/November, depending on editing schedules.
THE DRAMATIC CONCLUDING BOOKS OF THE GODDESS'S HONOR SERIES
Choices of Honor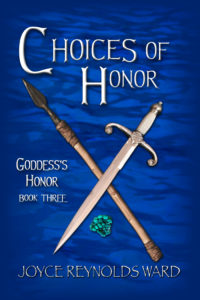 SOMETIMES VENGEANCE BECOMES MORE COMPLICATED THAN EXPECTED.
Avenging the death of co-Leader Inharise of the Two Nations appears straightforward at first for Katerin Leader and Rekaré Kinslayer. The curse that killed her points directly to the Witches Council of Waykemin. Therefore, they're responsible. But as Katerin and Rekaré lead a small avenging force to Waykemin's capital city of Formis, they discover that things are not quite as they seem.
At the same time, Waykemin's overseas ally, Chatain, Emperor of Daran, sends an invading force that Katerin's daughter Witmara must counter. But is Chatain's sortie a distraction from the attack on Waykemin, or does it serve a deeper purpose? Katerin must choose between her daughter and the challenge that Waykemin presents—and hope she made the right choice.
Plus other books, short stories, and anthologies! To keep up, follow my newsletter for the latest publications and giveaways.
Buy at Amazon here.
Buy at Apple, Kobo, Nook, and other sources here.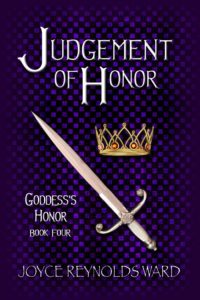 THE STAGE IS SET…LET THE GAMES BEGIN!
After defeating Waykemin's Witches Council, Katerin Leader and Rekaré Kinslayer face new challenges. Waykemin's overseas ally, Chatain, Emperor of Daran, has abducted Katerin's daughter Witmara. A new threat arises from the East which requires Katerin's attention, so it falls to Rekaré to aid Witmara—which supports Rekaré's vow for vengeance upon Chatain.
Meanwhile, Chatain's estranged half-sister Betsona aids Witmara's escape, and encourages her to overthrow Chatain. When Rekaré arrives in Daran, Betsona helps her. But does Betsona intend to use Rekaré and Witmara to become Empress?
At the same time, the rift between the Seven Crowned Gods splinters beyond recovery. How do the actions of Rekaré, Katerin, and Witmara play into the war between the Gods?
Battles at the Nerean Gate and the Spring Festival in Daran decide the fates of Gods and humans…and things will never be the same.
Buy at Amazon here.
Buy at Apple, Kobo, Nook, and other sources here.