Well, release day was actually YESTERDAY…but I wasn't feeling well, and I've learned that doing promo work while not feeling well is not always the best thing to do.
Anyway, it's out! My first foray into long-form contemporary fiction, Klone's Stronghold, is now available online!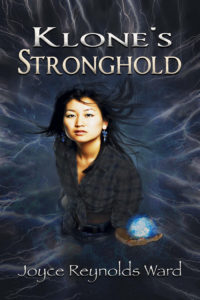 In a world of supernatural beings, not knowing what you are is dangerous.
After Reeni Dutta's ex-husband Karl attacks her at a music festival, she finds a refuge teaching cryptid construct children at Klone's Stronghold in northeastern Oregon's isolated Bucket Mountains. But things are not as they seem at the Stronghold, from the older proprietors of a nearby store and the Stronghold's leader Alexander Reed Klone, to Reeni herself. She discovers it's not just Karl who seeks to control who and what she is, but forces from her past that threaten her present. Can she learn the truth about herself and do what is needed in time to defend the Stronghold?
Available on Amazon, Barnes and Noble, iBooks, Kobo, and other places.