Shadow Harvest. I've been agonizing over what to call Andrews Ranch for real, because otherwise it sounds too much like a Western instead of science fiction. While there are Western elements (a showdown at the OK Corral-type scene with a war machine in a barnyard), and a quasi-Westernish-theme (saving a ranch from corporate interests), at best it could be titled a Science Fiction Western. Yeah.
I kept thinking about its predecessor and twin story that I'm going to include to make up the omnibus I plan to publish in December, Winter Shadows. My original plans for that omnibus were to include Dahlia, Winter Shadows, and Andrews Ranch. But while Dahlia is part of the whole Will and Diana sequence, it really doesn't fit except as a precursor to the other two stories. What happens in Winter Shadows comes to fruition seven years later in Shadow Harvest. So I've decided that the omnibus will be those two stories instead. That'll be plenty, and there's a title and thematic connection (the omnibus will also come out in a CreateSpace version).
And I do have a cover pic. Just haven't made the cover yet.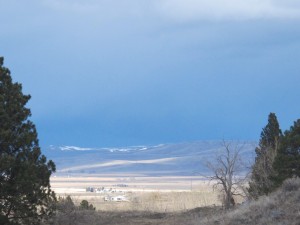 Now it's time to go back and discreetly insert some connections to Winter Shadows. Then off to the barn, meet up with a friend, then come home and work on an editorial project.
The days are just packed around here.