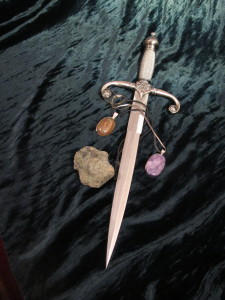 Introduction to the Goddess's Honor Series
What happens when the endless squabbling between the Seven Crowned Gods/Goddesses spills over into mortal politics?
What happens when human magicians challenge the Seven?
As of now (January, 2016), the Goddess's Honor series is projected to consist of three full-length novels and at least one short novel. Book descriptions may change until actual publication, and there may be at least two other shorter works added as I develop this series. The short works will not be in chronological sequence with the novels and will be written and published between the major books.
Pledges of Honor
(Full length; Available December 2015 at Amazon, Nook, iBooks, Kobo, Payhip
This first book in the Goddess's Honor series introduces us to Katerin, a wandering circuit healer seeking to avoid her past and a prophecy that means her doom. Then the suicide of a village healer sweeps her into the intrigues of Gods and humans, with no choice but to do what is right. Can Katerin forge an alliance with the dangerously attractive Metkyi? Will she be able to help restore Rekaré, the hidden leader of Medvara, to her rightful place? Can she come to terms with the fate that cursed her famous mother to an endless sleep and may yet catch her in the same doom?
Beyond Honor
Novella/Novel: Available July 1, 2016 at Amazon, Nook, iBooks, Kobo
Prequel to Pledges, this short work tells of the coming of Alicira to Keldara and her alliance with Heinmyets and Inharise in order to protect her unborn daughter, Rekaré.
Challenges to Honor
(In development using a previous work to be significantly revised; full length; projected to be available at the end of 2016)
Rekaré comes to grips with what it means to lead Medvara as the head of a colonial power. While acknowledging the goddess Dovré as Medvara's patroness, she finds herself more in alignment with the cursed goddess Nitel, exiled by Katerin's mother Terani many years ago. The arrival of distant cousin Chiral from Daran, the homeland that exiled Rekaré's ancestors to the backwater of Medvara, reveals a crisis within the Seven Crowned Gods. Chiral seeks power for herself and will not stop from walking twisted and evil pathways to make unscrupulous deals with the exiled gods Karnoi and Cirdel to depose Rekaré. It takes the intervention of Detaluna, another distant cousin, to end Chiral's schemes. But Chiral's actions have woken all seven of the Crowned Gods to roam recklessly through Medvara and wreak havoc on the population. Rekaré calls on the resources of Katerin and her daughter Witmara to put things right. At the end she is faced with a decision–which God or Goddess does she truly follow? Can she do what Dovré dictates and return to Daran with a conquering army to overthrow the conquering Emperor?
Choices of Honor
(In development; full length; projected to be available at the end of 2017)
Rekaré seeks answers in the witch city of Waykemin. A third choice becomes known to her, and she faces the need to save the people she holds dear while defeating the corrupt and degenerate Empire's hold over half the world. Unexpected results happen.